Hotel Na Taconera Sport Club
Get to know our Sport Club in Font de Sa Cala, Mallorca
We are the best option for your sporting holidays in Majorca. At the sports club of the Hotel Na Taconera, you can access a wealth of activities and disciplines including tennis, beach volleyball, cycling and a complete gym. Water sports lovers can also find a centre with a surfing school, sailing and a diving club at the Font de Sa Cala beach. Sign up for a healthy break on the shores of the Mediterranean!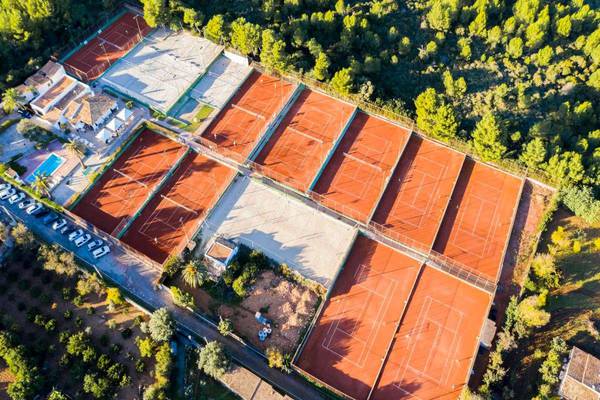 Tennis
Would you like to play tennis in Majorca? The Hotel Na Taconera boasts 10 exclusive clay courts of which 6 have lighting. All levels are welcome to play, whilst tournaments and events of international recognition are organised here.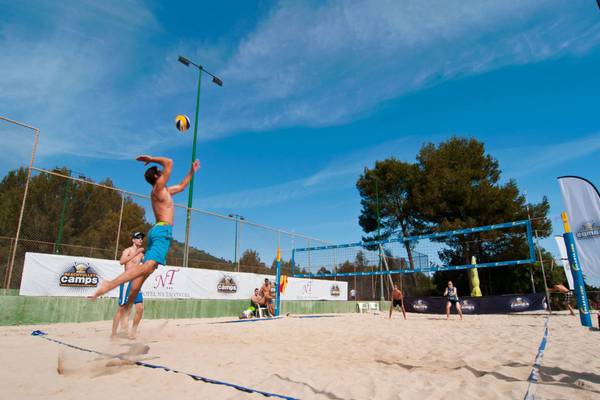 Beach Volleyball
The hotel features 10 volleyball courts, 5 of which feature silica sand, whilst the other 5 have conventional sand. Enjoy a friendly match surrounded by a stunning natural environment.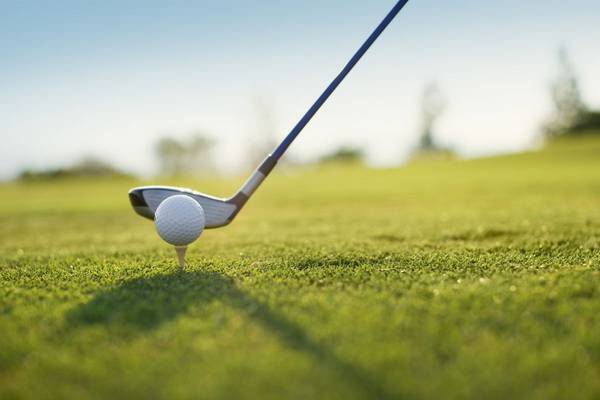 Golf
We offer an exclusively designed area at the Hotel Na Taconera for guests who wish to practice their swing at our driving range and on the hotel's green.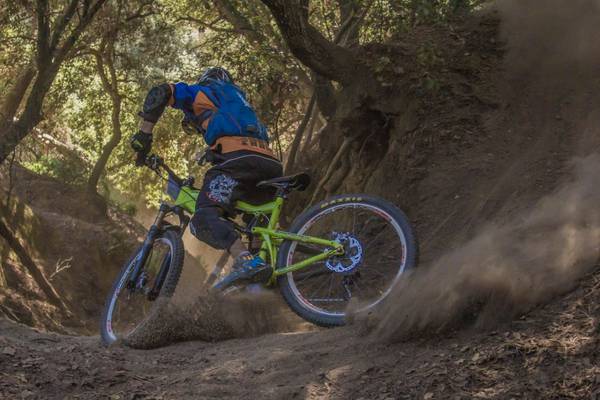 Cycling
Majorca is renowned throughout the world for its cycling due to being an island that possesses a range of road and mountainous cycling routes. At the Hotel Na Taconera, we offer a bike rental service and information regarding routes so that you can discover the beauty of Majorca by bicycle.
Download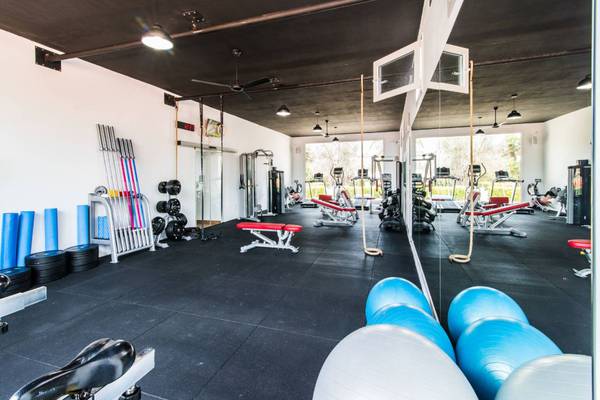 Gym
We provide a gym to all our guests, completely equipped with a range of fitness machines so that you can keep up with your sporting routine during your stay. Specially equipped with cross fit equipment.